The FCC and U.S. Congress are in the process of working out new rules to get rid of robocalls forever. In the meantime, there are some solutions that could work in the short-term. One such solution may be arriving in a few weeks' time. A new proposal from the FCC will allow the agency to target scam calls that originate abroad or that use other evasive methods to get around spoofing laws.
As a continuation of Ray Baum's Act, which was adopted last year, this rule isn't brand new. It is another piece that bolsters the Truth in Caller ID Act.
The Truth in Caller ID Act bans the spoofing of numbers, a method that makes robocalling very easy, but it only applies to calls that originate in the U.S. This was a scammers dream come true as it opened a huge loophole for them to make international calls. The Ray Baum's Act changes those rules to prohibit international spoofing specifically, along with robocalling techniques that use VoIP and other modern infrastructures.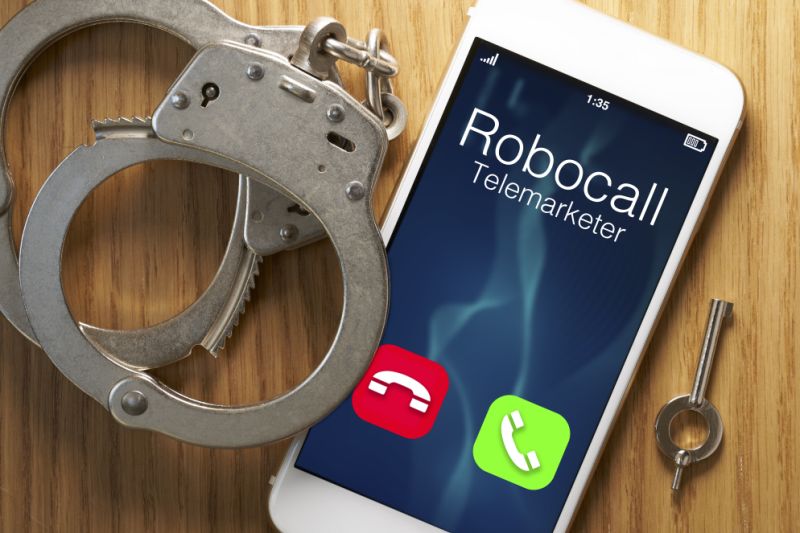 The problem is that just because something has been made illegal, it doesn't mean that the FCC can go after those committing the crimes. If the agency's official rules say nothing about how to locate and take action against people who have violated the law, it won't have any power to do so. This new rule has been created to do just that.
The proposal by FCC Chairman, Ajit Pai, will be released to the public later this week and will be voted on during a FCC open meeting, held on August 1st. If the new rule is adopted, the agency would be able to go after robocallers abroad, just as they are able to do with robocallers located in the U.S.
It goes without saying that tracking down scammy robocallers in a foreign nation, that may not be very friendly toward the US, is very different that catching domestic operations and fining them. An FCC official explaining the new rules on a press call described the operations as extremely complex, with many involving multiple shell companies and sophisticated obfuscation methods.
Up until this point, many robocallers may have been justifiably operating on an assumption that they were immune to being pursued by U.S. authorities. The moment these scammers are no longer guaranteed impunity, they may deem it an unnecessary risk to continue their operations. Some scammers may simply cut and run with the money they've already made and move on to the next scheme that has lower risk.
When it comes to more long-term solutions, phone carriers are working on the implementation of a new system that would better block robocalls. But there is some concern that carriers won't enable this service by default or that they may charge customers to use it.
Robocalling is a problem that is growing by the year. There is no perfect solution, but pervasive efforts to crack down on these scams, no matter their origin, is a step in the right direction.